With our homeownership still on hold (we are paying for the lot first, plus we are considering the expenses of having a new baby) it still did not stop me from looking for DIYs and other interior designs that comes up in the web. Below is
another inspiration
that I want in our house someday (for G's plan, someday is two years from now):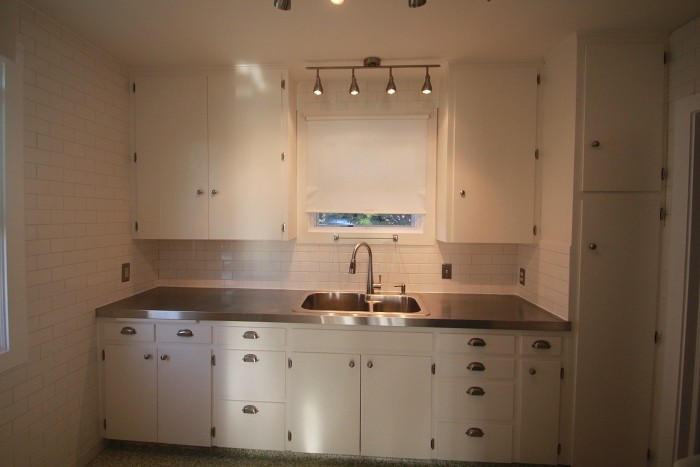 I love it! White subway tiles, window on sink, closed cupboard (we are currently living in a state of clutter visible to everyone with our mixed open/close cupboard system), a pantry on the side and stainless steel counter! Husband and I have been talking about considering stainless steel (or SS) counters that are sold to restaurants (we always passes by a shop that sells/displays ready to install SS counters) because we believe that hygiene-wise, they are the best option. You have to believe me about the hygiene part because the hubs works in a food company and I worked for one before too!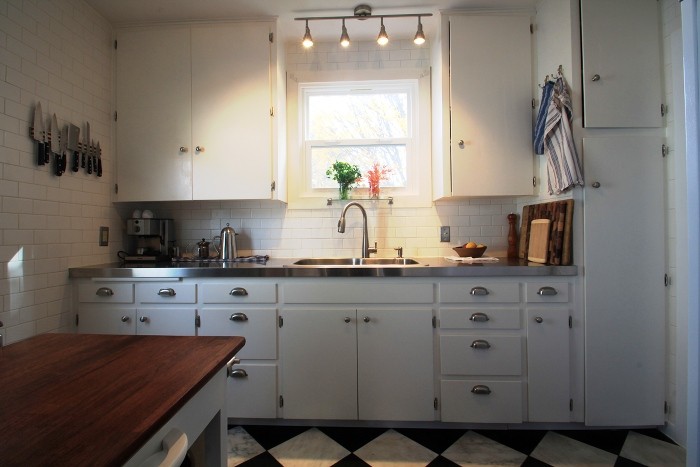 Above is their less-empty photo. By the way, the owner of this photo did their kitchen DIY. I am not sure if we can do that (labor is less expensive than buying our own materials and equipment to do DIY) but you might be interested to know how they did it on their own.
Are you DIY'ng something lately? Have a great week. I am still resting because I am still coughing badly. I will probably be going back to work tomorrow once I feel a whole lot better.